So, you've finally heard from the agent you've been dying to hear from. Great. The letter starts something like this.
"Thanks for sending your manuscript. I really enjoyed the writing…"
By now you're thinking, "holy cow. She enjoyed the writing. I need to get my pen ready. The one I'll sign the representation contract with."
But your read further, unable to control the banging of your heart against your chest. You try, but fail to control your heavy breathing.
"While I thoroughly enjoyed the story and writing as a whole…"
Uh–sounds like there might be a huge BUT coming, and as HUGE as my BUTT is, it's not mine.
"I just couldn't connect with the character enough to consider representing it. I wish you success and blah, blah, blah, blah."
The blah is what you see as your eyes fill with tears, and your head with.. screaming? No. That scream has escaped through your mouth. How can it be? How can an agent who "enjoyed the story and writing" be unable to connect with the character? Makes no sense!
You begin thinking that just maybe the agent is shining you on. Maybe the agent skimmed your genius manuscript and didn't really read it. After all, there is wonder and brilliance on every page. Did she not see that? Denial sets in. Then anger creeps in behind it. That stupid agent. Yes. That agent must not be all that smart. How could she be? You've spent months not only writing, but revising then editing and revising again. What does she know? How many sales has SHE made in the past few months? She's going to regret not signing you. UGH!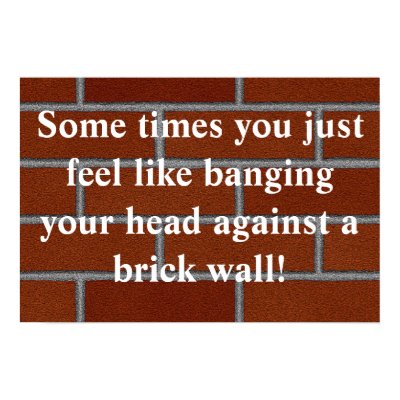 Back to the drawing board. Back to seeking out new agents for your genius work of marvel. Besides, she did say it was well written and the story was great. Didn't she? Maybe she IS smart. But WAIT. Maybe you should consider what else she said –about not connecting with the character. What does it mean, really?
I've heard a lot of this lately and yeah, I probably didn't need that long intro but, I figured a great deal of you have been in that same position. It's a rather common phrase in use by agents and editors. And you know what? It's not poppycock. It's real advice. So heed it. Before you can, let's explore its possible meanings. In my very humble opinion, there are three possible reasons why this could be the case. Have a look below and let me know what you think.
1. Cannot connect with character = I just wasn't feeling your character
Sometimes, it is as simple as, the agent/reader/editor was unable to see him/herself in your character's shoes. In this case, it can be as simple as the reader not LIKING your character because (s)he used a certain catch-phrase too much and the reader found it annoying. Or, the reader doesn't like redheads and your character is one. Maybe your character reminds the reader of someone who the reader doesn't like or continually does things within the context of the story that are inconsistent, and out of character or against the beliefs of the average reader.
2. Cannot connect with the character = failed characterization
You did not present a realistic enough characterization or relatable enough character for the reader. This could be due to a highly unusual character with needs/ways not like that of the average human/female/male of a certain age. This person perhaps does not act in a realistic way or has experiences that are pretty foreign to the reader. Perhaps the character is of a different background/ethnicity and there is a lack of character building that has happened to explain why the character would act, speak, look the way he/she does. Or, perhaps some of the character's reactions do not match the situation given what the reader would expect to happen.
3. Cannot connect with character – failed mythology, plot, theme
This is way more complex and makes the character the scapegoat for an entire bag of issues. Whereas the character is in fact at the center, many things must be fixed in order for the character connection to work. If the mythology is flawed, the character will not be able to be fully explored or at least realistically portrayed within the context of the world. Additionally if the theme of the book is not relatable overall–meaning the overall theme is interesting but fails to actually be realized, then there will be a reader disconnect. Finally, if the plot falls apart, and the book is mainly composed of heavy character vignettes, the character will take the fall for the failure and become highly unrelatable to the reader as (s)he fumbles through a non-working plot.
I hope this has helped you to decipher this critical piece of feedback relating to your character and characterization in your novel. So, if you happen to receive this type of feedback from an agent, reader or editor; don't be offended. Take the advice and try to see if potentially you can match it to one of the above reasons and FIX the issue within your novel. It will be much stronger for it.
Write well,
Georgia